Page 1
Building a 71′ ELLEMAID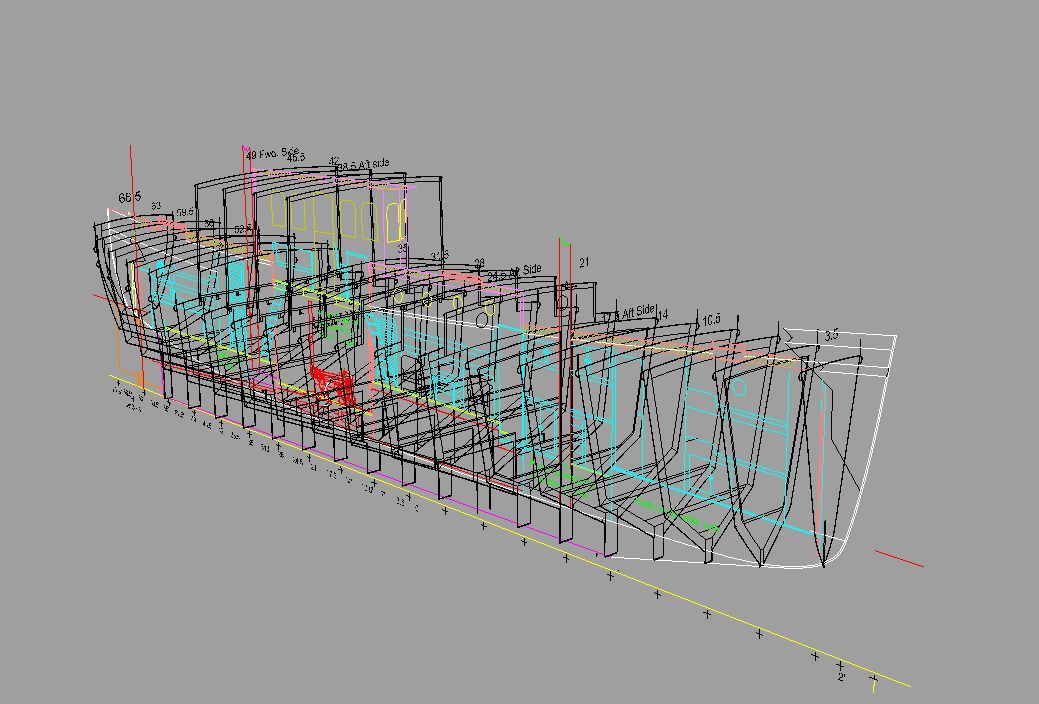 Before building any new design, As boat makes a cutting disk. This guarantees the boat flows together smoothly because everything is cut out by a computer. The photos you'll see later show how "fair" the hulls are without bondo. You don't need a computer disk to do that of course but it's almost automatic when you start that way (and do the "skip"welding stuff described in my Random Thoughts section). It also saves a lot of time. Kaya went on and added the interior in this view. He' showing off. I don't have a clue how to do this….
You can read in the Stock Plans section more about this design but briefly, she is one of my very favorites. I drew her up strictly as my own fantasy of what, should I win a lotto, I would have built. So I was very pleased when Drew Gardiner, an American, decided to have her built. After checking out shipyards in various parts of the world, he chose As boat Shipyards in Turkey. Construction is going along rapidly.
| | |
| --- | --- |
| | The keel going together. In the background is a 41-Plus Diesel Duck. Another 41 is in frame just forward of the keel, and a 47 will be started soon. |
| | |
| --- | --- |
| | Asboat makes a CNC cutting disk for a new design. This makes construction go together very quickly because everything is cut out ahead of time by computer. The accuracy is right on the nose. Along with this, the yard has the design and construction certified by the EU. This means the ship can be insured, owned, or sold, anywhere. Certification involves inspection of the construction, wiring, and piping plans, as well as inspection of the steel itself. This photo and the two below show various bulkheads going together and miscellaneous parts along the wall. |
View in the wood shop and layout room.