New photos added 7/16/2012
The First 41-Plus DUCK Launched!
Finally, in November 08, the first 41 was launched. She passed her EU Certification as Class A, Open Ocean, went in the water with no hassles, floating right side up even! She handles well and flat out supposedly hit 10 knots. That of course seriously sucks fuel but it was interesting to see she could do it.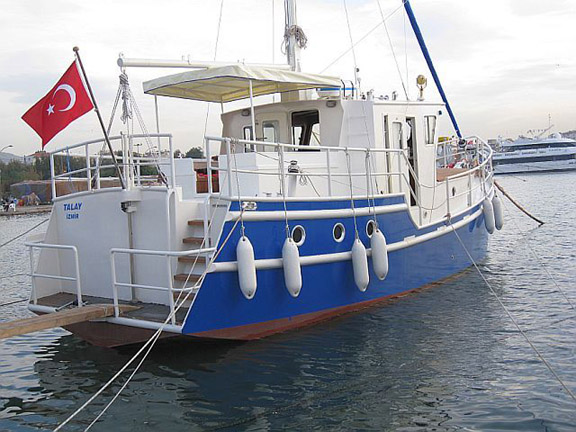 Here's the original 41-Plus.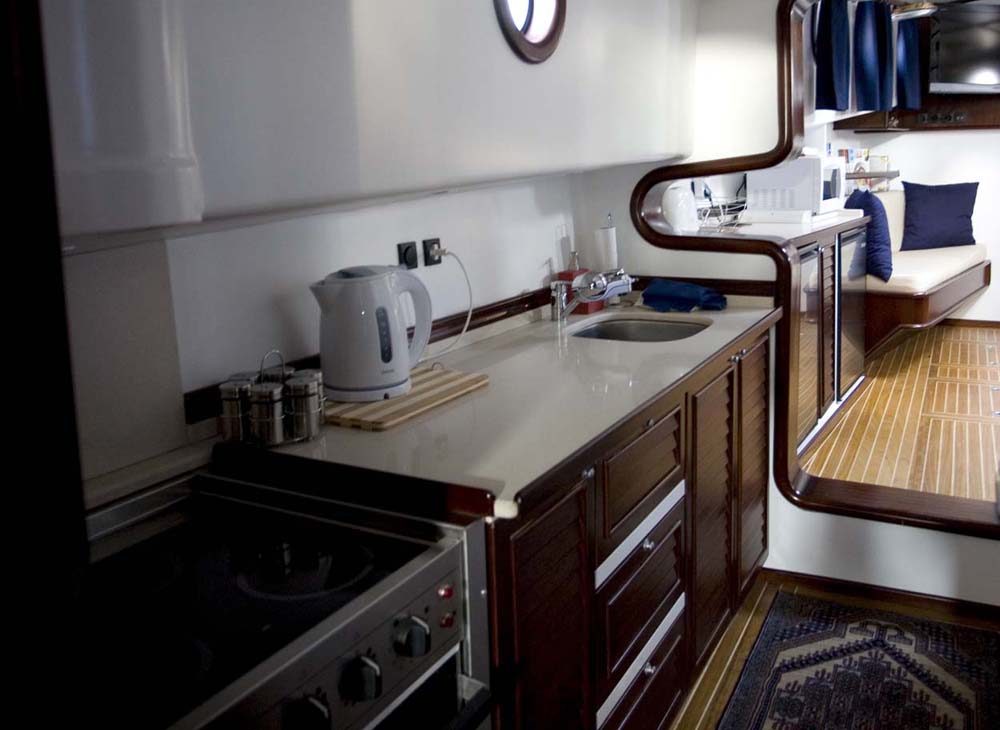 The galley is in the passageway on this boat but can be put in the main cabin if you prefer.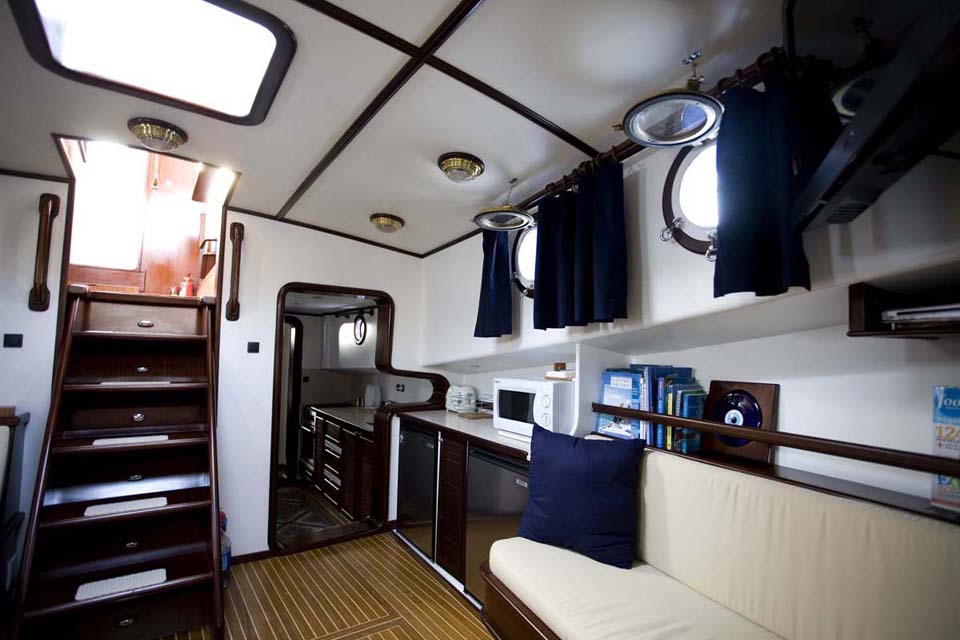 Granted the "fish eye" makes the cabin look bigger than it is but just the same, it's a comfortable boat to live on.
The owner's cabin in the stern has a queen bed. This photo was taken when the boat was brand new and by now I hope there are some paintings on the walls and books in the shelves. Hey, she's a home!
| | |
| --- | --- |
| Looking Forward from Owner's Cabin |  View from other side of cabin. Note the fine woodwork. |
The original has an all teak interior. Personally, I like the white painted interior with varnished wood trim.
But it's your choice!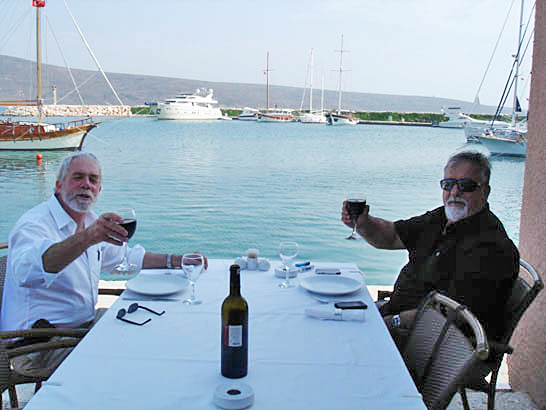 Kaya and I toasting I forget what this one was for! But a successful completion of the first 41-Plus, having it not only float right side up but even pass the EU's Class A Open Ocean Certification process, is one of 'em!
Back to The 41-Plus Diesel Duck Spiel!