New photos added 7/5/2017
She has a heavy bow stem! Look at the longs! It appears he's being built "ship fashion" using "L" section longitutionals. And it looks like they're using square stock to force the "L" stuff to bend "fair." It ALSO looks like the longs are not notched into the frames but welded each side? I never saw that before. It will be interesting to see new pics as they come.
These photos don't show the long detail. Hopefully the next ones will. Notice she isn't being built on a keel. One of the things I enjoy about my bidness is seeing all the different ways boats are built in different places. I've not seen a steel boat built in this manner before.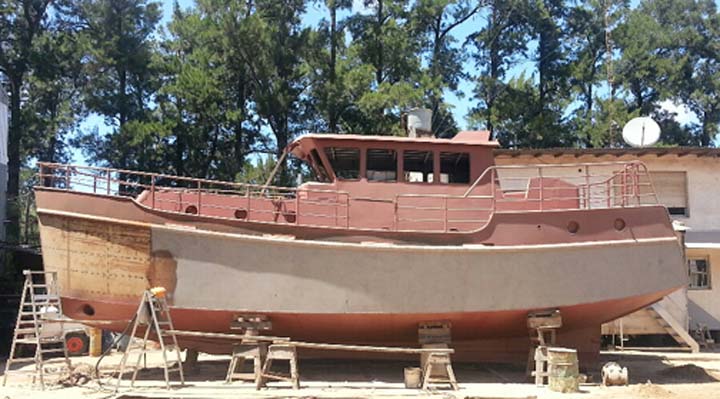 Here she is welded up and being painted.
| | |
| --- | --- |
| Almost ready to launch. I really like the wheelhouse window layout! | |