Added 6/6/07
The Launch!
Well, after all the work we've seen documented here, the ship is ready to go into the water. She ain't done but she's close enough, and Harry and Vicki want to move aboard. It appears they are wasting a perfectly good cocktail pouring it on the bow. But then perhaps it is a good idea because the Old Gods might be watching. Of course, they expect BLOOD, not booze. In times past a ship like this would be worth a whole packet of slaves to be sacrificed. But times change….. Oh well. That's one Manly Man anchor setup. Goddess be merciful on the glass boat that gets near this bow!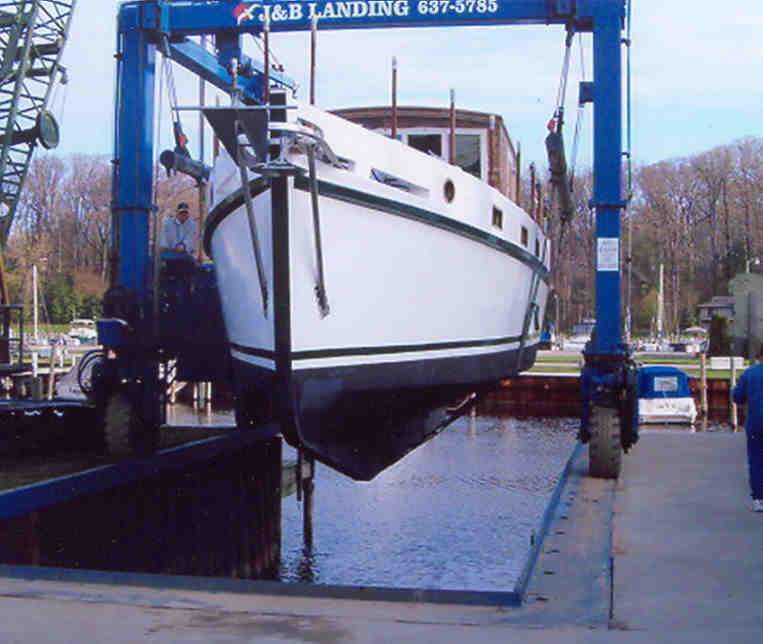 Going down……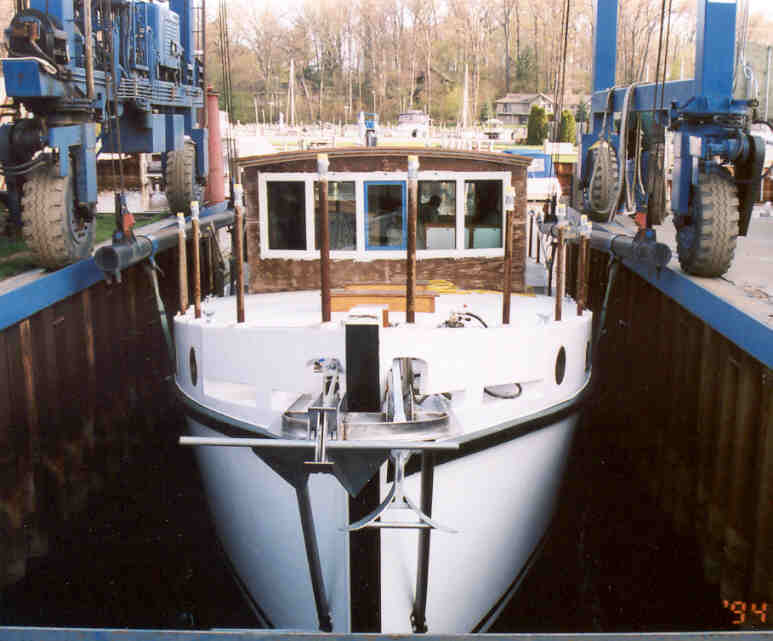 Going down………..
Damn! She floats right side up! She'll even out when she gets her trimming ballast.
Being towed down the river to her berth where she'll be finished out. By the way, that is one neat little yard workboat towing her. Reminds me of the old time "Log Bulls" used in sawmill ponds in "Orygun" back when I was a kid. I wanted to grow up to drive one of them but well, never made it.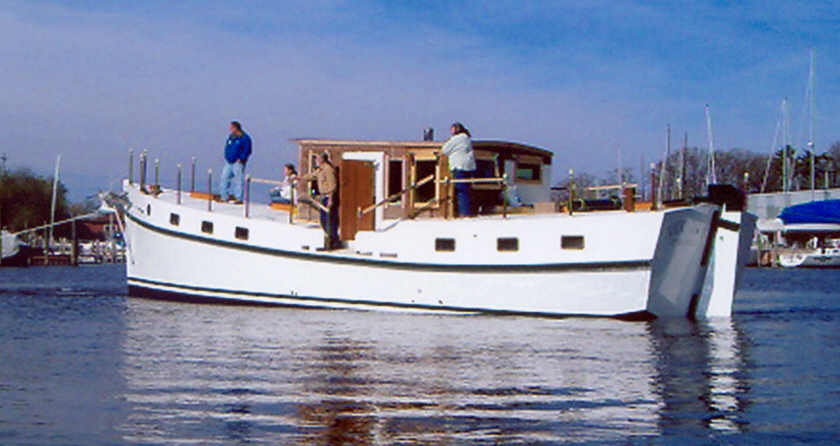 There's all sorts of neat DUCKS out there but I loves the original 48. Harry and Vicki have done her good, right down to the outside rudder. I assume they'll do the flybridge and mast. I'm thinking she can use a forward mast too? I dunno.We'll see.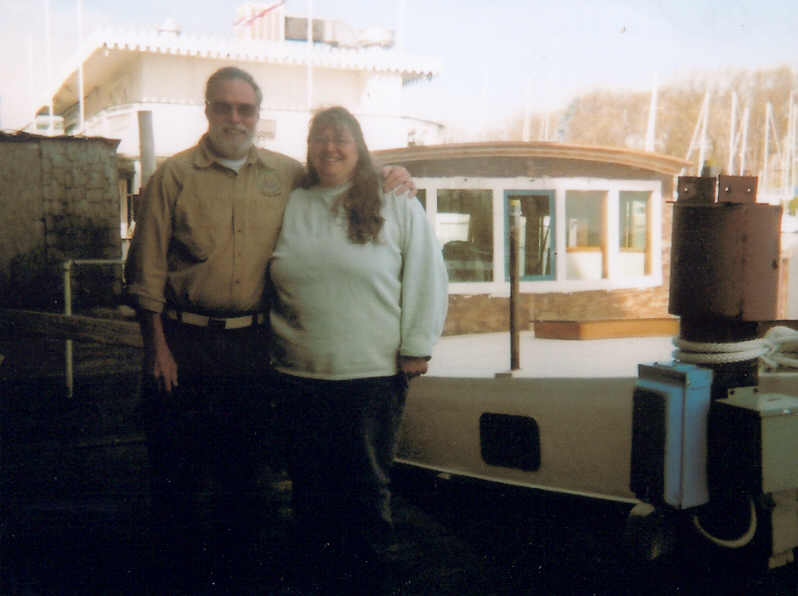 Here's Harry and Vicki. They have a right to be as happy (and proud) as they appear here. They have created a Real Wood Ship and that will excuse kicking a dog (only) once in getting you into Valhalla. And by the way, I think we are all very lucky they were kind enough to share their progress photos with us. I love the professionally built yacht versions of my designs and I can't speak to highly of the work of some of the shops I deal with. But my roots and my emotional ties are with homebuilders. I've built a few boats too although nothing like this ship, but just the same, I know what it feels like. It feelsGood. It's like hitting 25 at skeet sorta. Not as hard though even if it is slower.
Also, in this Brave New World, big wooden boats are not commonly being built. So I am very flattered that some of them that are of my design. If you look at http://georgebuehler.com my main site you'll see RAINBOW, a spectacular sailing ship and the photo documentary of her building. And ALCA i, not so many photos, but also a real ship built at home.
On to Next Page, the Finishing Up!