Page 6: Building a 55 Duck
I'm a pretty fair carpenter but I'm still amazed how people handle steel. Here's some detail shots showing how those folks work. Keep in mind that hand work is a big part of it. And those of you with shipyard experience, look at the scaffolding…..
The rounded corners of the transom are a nice touch…
Placing the chine bar
Hanging this heavy rub rail in place mystifies me more than any other part of the construction. I can visualize all aspects except this. I wouldn't have a clue how to get this rail on "fair" like these folks do.
Jen the Welder!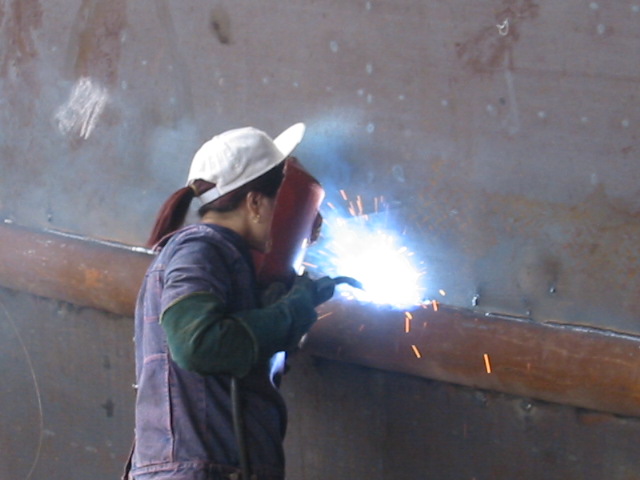 Here's Jen MIG welding the rub rail. As my wife says; "You Go, Girl!"