Various Details 7/18/02
New 44 going together. Note how"fair" the unpainted steel hull and rails are.
Here's what the stern "ladder"looks like from the deck. Note substantial welded life rails.
Again, note how "fair"the seams and plate are.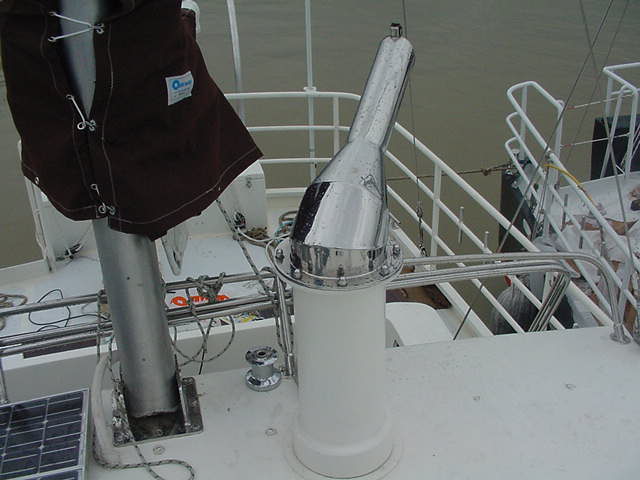 Dry exhaust. The problem is it leaves fine soot on the sails and deck, and is just a bit noisier than the wet version.
Fuel filtering & transfer layout. Note "man-sized" tank inspection hatch.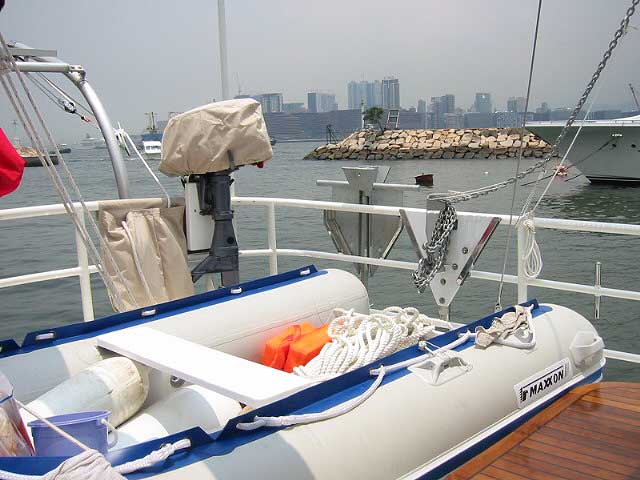 Stern Deck.
Don driving his 44 (excuse the commissioning clutter)