This sail stuff really took me a while to get used to but now, I like it! I agree it looks a little awkward maybe, but it does work. The hull's extra windage is countered a lot by her deep underwater shape. Essentially this hull, without the house, isn't that much different from a working sail hull. For example, take a look at my GULNAR'E design (you can see at the Stock Plans section more at http://georgebuehler.com). She's a very similar hull but worked up as a sailing ship.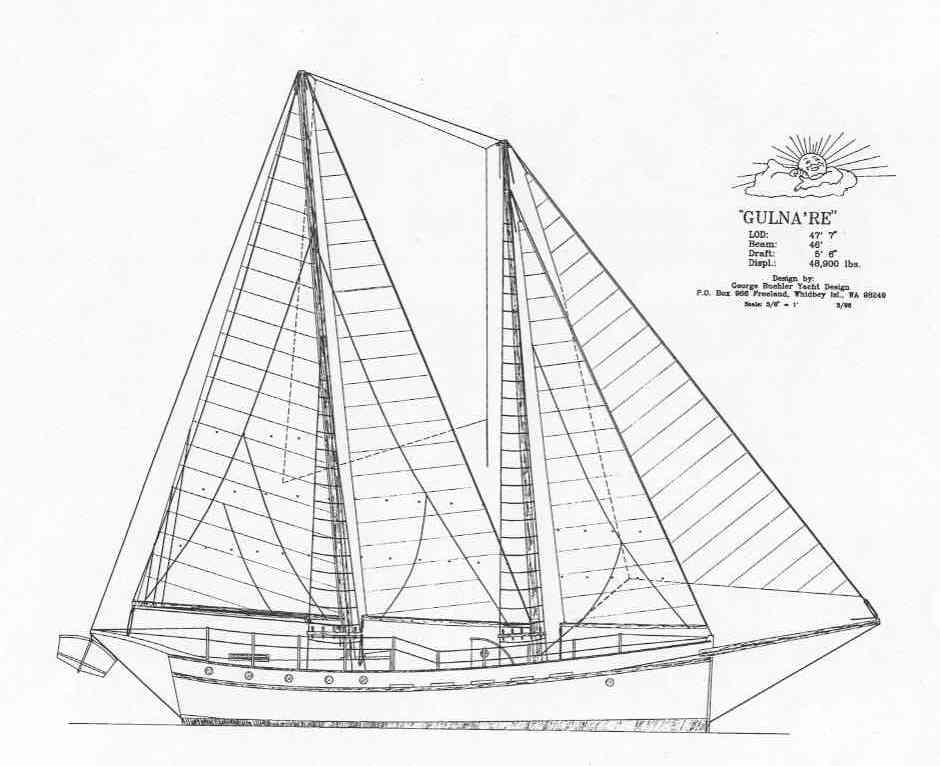 Here's some photos of the first Sailing 462 Sedan…..
| | |
| --- | --- |
| | Note the "lift gate" style ramp on the transom. She was stretched out to a more normal transom rather than given the "sugar scoop" stern of the 462. |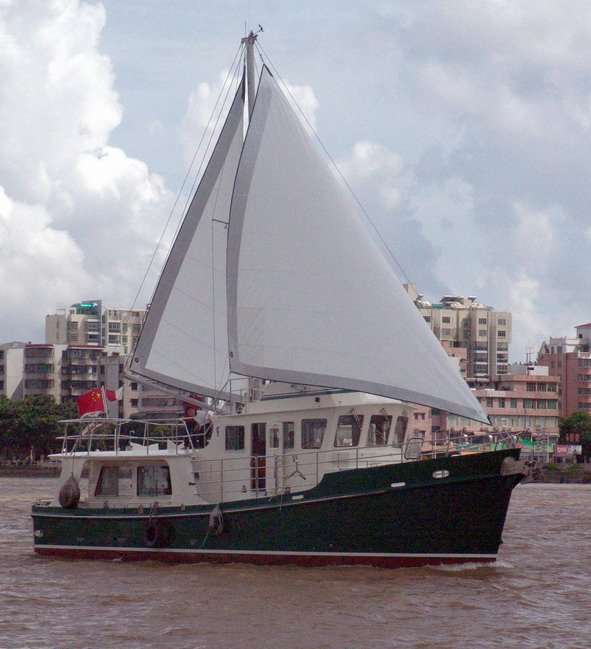 Some bugs need to be worked out of this rig but this is a start!
Back to Seahorse Ducks