Seahorse 60′ Long Range Survey Vessel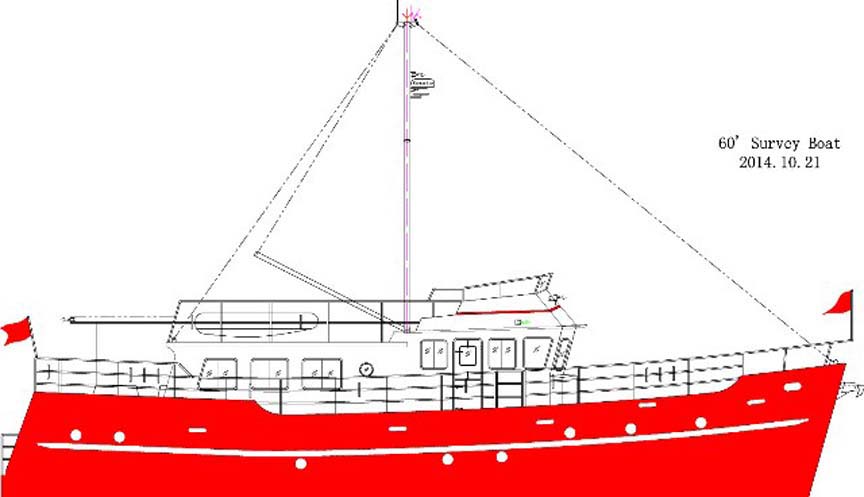 This hull started off as the largest true Diesel Duck version; sail rig, cockpit behind the house, low forward cabin. We all liked this hull and thought it ideal to also be offered as a straight powerboat. Lily, Seahorse's talented Naval Architect, and Bill, owner of Seahorse, took this hull and added the straight powerboat superstructure and a comfortable interior. Instead of sails, the boat will have twin smaller diesels, able to easily cruise her at 6 knots, with about 8.5 knots maximum. Twin small engines won't burn much fuel and give the safety margin that sail substitutes for. We expect her to have as much as a 6,000 mile range. She will be built to be certified for polar or Northwest Passage use. These are preliminary drawings but we're quite happy with the idea!
Here's preliminaries of the deckhouse interior. Not shown (yet) is a large gear room at the transom for dinghy gas storage, a diving compressor, or anything else! The main family (owner's) quarters are forward, and there's an aft cabin area that can be crew quarters or a lab or workshop, spending on what an owner wants her set up as. More details soon.
If interested in this boat please contact Bill at ZHYACHTS@MTHTRAINS.COM