Troller Yachts (cruising boats based on troller concepts)
A 44′ Diesel Duck, off the coast of Italy in 2011. She shows what I call the "modified dhow" sailplan which is ideal for off wind travel. Note her trolling poles are shortened and just used for dragging her stabilizers, or "fish" or "floppers" as some people call them. The owners report since they started using the sails, they haven't bothered with the "floppers" as the sails control the motion. They also don't cost fuel (drag) and adds to the mpg!
"ARIELLE" was the first power yacht to cross the Atlantic from West (NY) to East (London), in 1936 I think it was. She was single handed by a French guy who said his biggest problem was loosing his wine stash. He invented the "wind vane" steering system for his trip, used on sailboats today but rarely seen on powerboats!
A great looking Scottish trawler conversion.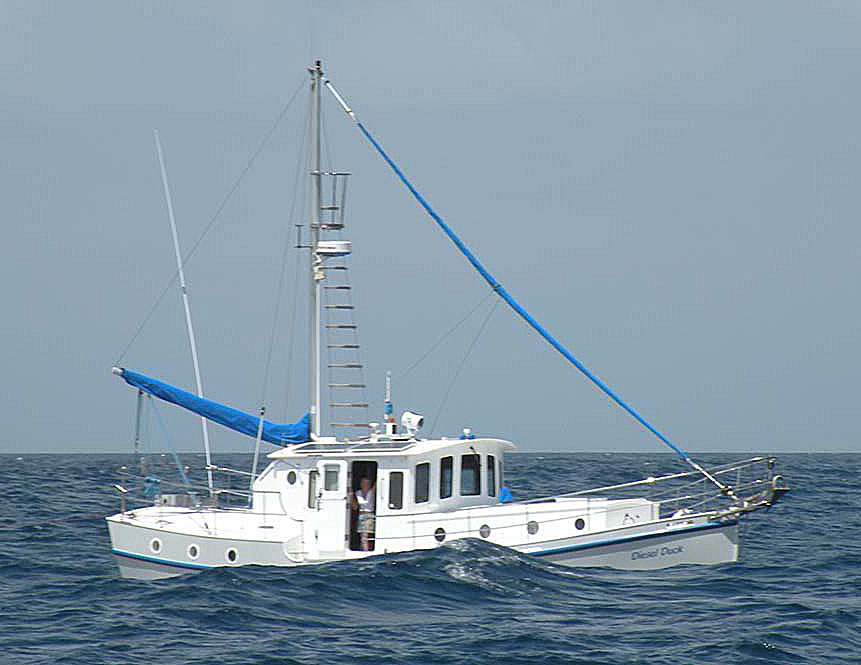 Marlene and Benno Klopfer in their 41′ Diesel Duck, on the way to Cape Horn