PRESS
George Buehler of Diesel Duck Fame Crosses the Bar
https://www.passagemaker.com/trawler-news/george-buehler-dead-at-69
George Buehler Designed Boats for 'All the People'
www.soundingsonline.com
EU CERTIFICATION
Users guide to the Recreational Craft Directive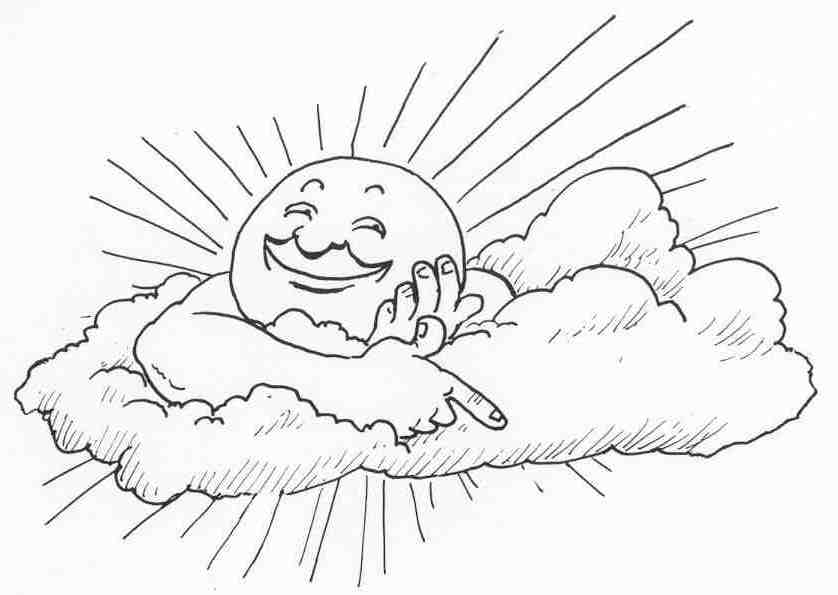 GEORGE'S INTERESTING LINKS
Jeff Appel's great blog about his "Green"Diesel Duck 462. http://www.mvmobyduck.com/
The Troller Yacht Book (2nd Edition): is a book I wrote about cruising powerboats. The web site this link steers you to is devoted to it, but the site is also a slowly growing site of general troller and old time NW kinda stuff, info.
Moby Duck Blog: Jeff Appel's highly informative blog about his experiences building and now using his "green" 462 Diesel Duck. This his his 9th large boat and it is rigged in all sorts of interesting ways. Jeff and the boat at this writing are in the Philippines, destination to be decided one of these days.
Building BUTTON #2: A well put together blog documenting the construction of the wood 35′ gaff ketch BUTTON #2.
Building LUNA: is a blog written by a lady in Texas who is building the cutter EMILY plus involved as some sort of scientist at NASA. Things with the boat have slowed down at this writing (7/2014) but she has the frame up and the boat is looking good. Be interesting to follow it and see what happens.Maybe she'll become an astronaut first?
Go for a charter cruise aboard RIVER WALKER, on the Kalamazoo River, in Michigan! (7/2014)
The Metal Boat Society: is a an organization devoted to, as the name hints at, boats made of metal! They publish a quarterly newsletter and have an annual festival which now seems to be always in Anacortes, Washington. They are a wonderful resource for home builders as well as metal boat owners. Dues are only $30 a year (worldwide)and for that, you get the magazine and unlimited access to to"The Forum," where you can write in questions or help answer other people's. It's a good outfit!
The Whidbey Island Eagles Club is, like most Eagles Clubs, a friendly place. Just to keep things light, here's a link to them!
Seahorse Yachts: Builders of the 46-2 and 38-2 Diesel Ducks in various models, as well as a number of other DUCKS, all which have gone cruisin'.
The Animal Rescue Site: Here's your chance to Do A Good Deed without spending a dime. Don't even have to get out of your chair! The Animal RescueSite focuses the power of the Internet on a specific need —providing food for some of the 27 million unwanted animals given to shelters in the U.S. every year. Over 10 million animals are put to death every year in the U.S. alone because they are abandoned and unwanted. Each click on the purple "Click Here toGive – it's FREE". The Animal Rescue Site provides food and care for rescued animals living in a shelter or sanctuary.Funding for food and care is paid by site sponsors and distributed to animals in need at the Fund for Animals' renowned animal sanctuaries(including Cleveland Amory Black Beauty Ranch in Texas and theWildlife Rehabilitation Center in California), pet shelters supported by the Petfinder Foundation , North Shore Animal League, and other worthy animal care facilities supported by the GreaterGood.org foundation. 100% of sponsor advertising fees goes to their charitable partners. I've posted this link because I was told they aren't getting the "clicks"they need. Hell, it's free, so why not help out? When hundreds or better thousands of people do it every day a lot of animals get fed. I do it every morning when I turn on my computer….
Cruising with Benno & Marlene aboard their 41′ DIESEL DUCK: (8/10) These folks built an aluminum 41 DUCK in Canada and headed south. So far they've explored the Carribean and circumnavigated South America. Aside from being entertaining, their writings are full of good tips.
Building the SWAN 55: Peter is doing an interesting blog about building his ship.
Voyage of the 462 DUCK Doramac: Ruth Johnson's blog about cruising the South Seas in a Seahorse 462 DUCK.
The Seven Seas Cruising Association (SSCA): founded in 1952, is the world's largest and oldest organization devoted to ocean cruising and general liveaboard lifestyle. By joining you get access to their huge data base which includes detailed info about world wide ports, member tracking and good places to visit (member friendly), discounted marine stuff, a newsletter, an annual gathering in Florida called "TheGam", and full access to their informative web site. Marlene& Benno Klopfer who are cruising their 41 DIESEL DUCK, have been active members since 1985. They told me the SSCA has recently opened their membership to cruising power, and they are on the new Trawler Committee. Annual dues are quite reasonable. Check them out, and hopefully, join!
dieselducks.com I decided to make a site specifically devoted to my DIESEL DUCK designs. So, THIS site, dieselducks (note the plural!).com has all the poop about that rapidly growing family since I figured this site is already confusing enough! The DUCKS have worked out great and several have cruised all over the planet. If you like my power designs I think you'll find this site interesting! Of course, I'm not impartial….
Duck talk Started in fall of 2005, it is devoted just to chat about the DUCKS. Anybody can join and participate! All you need is to just like DUCKS!
Don Kotts Marine Artist: I've been ragging my friend Don for years to get a web site up to show and market his art. Don spends to much of each year in the fishing bidness, but finally has decided to take more time for his paintings. He does custom work as well as commissions. He even does cartoons and Xmas cards! Don illustrated my Navigation book, in case you seen it. If not, you can buy it here of course! His site will give you a good idea of his versatility. Here's a couple of his things I especially like.
Building a Wood 38 Duck: Bill Zeuli hired Wayne Shibley Wooden Boat Works to build his 38, stretched to 40. Bill is working with him on it. This new web site is documenting step by step the whole process. It's good to see a pro built WOODEN Duck going together! The yard is in Chicago.
Furledsails.com: is an Internet "Pod Cast" focused on cruising and recreational sailing. There's so much interesting stuff on "da net"and I only learned of this one when they asked if they could interview me. Quite flattering, of course. Anyway, it's an interesting deal even if their choice of content can be debated (!). I almost feel sorry for television these days. I watch very little of it anymore.Of course perhaps if there were less commercials? Dream on, huh….but meanwhile, you might enjoy some of the stories broadcast hereon furledsails.com This link goes to their interview with Your'sTruly however it will get you to their index so you can see all of the other interviews!
bartenderboats.com: One of the most appealing designs ever done is George Caulkin's wonderful Bartender boats. At this writing George is in his 90s and to busy crabbing, fishing, and sailing his engineless20 footer and roaring around in his V-8 powered 22′ Bartender.He's far to busy to learn the net and market his designs in thisNew World net stuff. So, Bill Childs who like me is also crazy about Bartenders but unlike me has the energy to make a site for them and market the plans. Not only that, Bill is offering CNC cut kits for them, and even custom building new ones. This is great to see because now the Bartenders will get new exposure and a new generation will learn about them! Here's a photo of the 22 headed out across an Oregon river bar. The 22 was always my favorite and in August, 2005, I ordered a 22 hull (outboard version) from Bill! I'm going to finish it out to look JUST like this one in the photo.
Idlewild Expedition: is the Home Page of IDLEWILD, a 57′ power cruiser (see her photos and design info in the STOCK PLANS section of this site). She's accomplished all sorts of adventures since her2004 launch including just completing the longest non-stop passage ever done in a power yacht; 4,000 plus miles from Greenland toSouth Africa.
groups.yahoo.com/group/BackyardBoatbuilding2 This is a really good site because it is made of of folks actually BUILDING boats of wood and steel who share their information. I'm very flattered that the emphasis is on my designs. I have nothing to do with the site other than I enjoy following it myself. Sometimes I need to bite my tongue, but I notice that eventually issues get a logical answer and it seems best I keep my two cents outta it.
Trawlers And Trawlering: The new name for the old Trawler world site, and now an even better incredible free place which is becoming "the" internet info source about cruising under power. I'd rather it was called TROLLERS and Trawlers but that's OK! My friend Georgs has done an incredible job creating this thing. It's the creation of my friend Georgs who had previously set the sailing speed record from NY to SF, edited motorcycle magazines, and in general had a lot of fun specializing in nothing, and one day realized that cruising power made good sense. He created Trawler World, which in just a few years has become a huge deal with festivals around the country. As usual of us guys with ADD, he went on and created this. I wish I had his energy!
worldvoyagers.com/index.htm This site is about a voyage around the world on IWALANI, which is my old "JUPITER" and later modified to "OLGA"for the Building Book. These folks built her, modified her to their special interests, and are out having a fine time. This is the fourth of this design that I know of that are out doing serious cruising. She's a heavy boat, but apparently she does the job. The design was a joint effort (my first custom design!)between myself and Doug Gilson. He built her near Seattle in 1981or so, I forget, and headed "south"where he still is I assume!
Wendall's 38′ DUCK page: (new link address 7/27/2011)is about the building of a 38 DUCK. Wendell had Custom Steel Boats, in North Carolina, build the hull. He trucked it to the Boston area and has been working on it since. This site is funny because when I first met him, he still used a rotary dial telephone and had NO interest in computers. Now, just a few years later, he not only has a computer, but made this very elaborate site.
Learn more about this wonderful French artist at http://jeanolivierheron.com