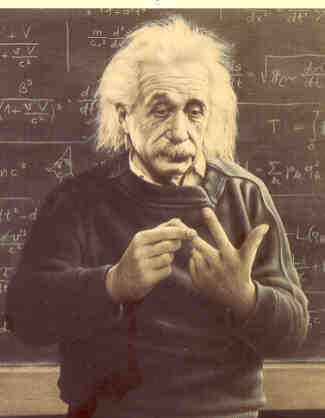 This page is a "discussion," one sided I admit since it's just me doing the talking, about various ideas and things I was thinking about or answers questions I get in letters and was to lazy to write several times over. Now allI need to do is say; "oh, well, read what I have to say aboutTHAT, on my web site!
ESTIMATING PRICES: A Few Things to Think About When Planning For A New Boat: I want to keep this one on top of the list. Some of it really needs to be understood before you commit big bucks for a boat….Basic ways of fairly accurately guesstimating materials costs. And, be it custom or production, there's similar issues you need to be aware of before committing to the deal. 8/4/07
What Reduction Gear do you want? Prop and reduction gear choices almost seems to require voodoo. Here's some thoughts on it…. (4/2/2012)
You'll read me talking about "EU Certification". You might find it interesting to see just exactly what that means….. Click on the above link to see what hoops a builder needs to jump through to get that label for his boats.
The Junk Rig: Comments from a guy who has ocean sailed one a good deal. Alex's comments are well worth pondering. And of course add credence to the "Bubak Modification"you'll see on most of my Diesel Duck designs! 7/16/08
Keel Cooling an Engine in a Steel Hull makes sense. You can still use wet exhaust if you want although you'll need to pump in water to cool the exhaust.The system shown here makes the engine cooling even more reliable than your car's system. (9/24/07)
Articulated Rudder: This stuff always seemed kind of goofy to me but I recently saw it demonstrated on a newDUCK and I like it! Here's some photos showing how it looks. 6/23/07
Sail Assist: (I'm moving this file backup to the head of the list because of the 10/06 comments fromMarlene & Benno) These "TrollerYachts" aren't sailboats or motor sailors. I just got a funny email (5/30/02) from Bill at Seahorse Yachts, who I'm afraid was a "doubter" about the 44 DUCK's sail plan. I quote: "Surprise surprise (not to me of course!), the sail plan added a min 1/2 knot and good steadying. With her 1300 gal of diesel and keeping her at 5 knots, you could probably power almost around the world…" This was in 12 knot winds by the way!And (10/6/06) Read This! Marlene and I are very happy with the DD 41 and her performance, even under sail alone 🙂 Between Martinique and St. Lucia a nice 15 knot breeze over the port quarter invited us to cut the engine, feather the CPP propeller and let the sails take over. The duck moved along with 4 knots having George's original design of 400 sq. ft. jib and main up. Not bad, isn't it? A nice get me home rig, not designed for winning a regatta, but a good stabilizer and extra speed to save fuel. Whenever we have the chance, the sails are up to smoothen the roll. (5/30/02 and updated 10/06)
Diesel Fuel Lines: I thought the law said that diesel lines had to exit the tank from the TOP of the tank, like a gasoline line. This of course makes gravity feed impossible.So I was pleased to get this letter from Peter, an ex-USCG safety guy, straightening me out. (3/2/07)
Polyester Resin on Plywood: It's much cheaper than epoxy but will it stick as well? Here's a "mix"that supposedly will work well and save you lots of money. (8/18/06)
Wood Decks on Steel Hulls: It's an interesting option for larger boats! (6/13/06)
3 Welders Yakking: I ran a tape recorder while interviewing a couple incredible metal workers during cocktail hour. You'll learn all sorts of stuff here! (5/24/06)
Darold Brekke is one of the guys interviewed.He could do anything in metal, from welding to elaborate forging.This shot reminds me how long ago we all hung around his shop(now gone). But back in '82, Darold was the Ballard (Snooze Junction district of Seattle) Calendar Cover Boy!
Welding Sequence: This is important to pay attention to when building a steel boat. You can learn about it in any of the steel boatbuilding books out there, and, anybody who claims to be a pro builder should know all about it. (12/30/03)
Displacement Hull Inboard Rudders: Why the typical yacht doesn't use the commercial system is probably explained by the fact that few of today's designers have ever done any maintenance….Here's some examples of simple and solid rudder installations.(11/09/03)
Steering Systems: There's no need to re-invent the wheel! Here's some views of well proven simple systems, ideas that are essentially the same for all sizes of boats. (4/16/03)
Bulbous Bows: I always thought they were silly on yachts. Here's a letter about them from a guy who knows what he's talking about.I think you'll find it quite interesting…..(11/13/02) NEW comments8/9/05
Boatbuilding Shelter: A covered and dry place to work makes things far more pleasant…. (11/8/02)
Epoxy Coating a vertical hull: can be a bitch because the cloth and resin want to fall off before it sets up. Here's some thoughts about how I'd do it. (New comments 8/28/02)
Thoughts about steel boat building: I've never done it myself but here's some observations I've made…..
Revised thoughts about shaft logs: What's described above is far to much trouble…. And, a new edition, 8/17/02;ANOTHER way thanks to Jared Crane, in Maine.
The Self-Bailing Pilot House: Worried about loosing your windows, filling with water, and sinking? Me too. Here's some thoughts about a couple simple things that will have this even less likely to happen!
Engine Room & Stack Temperature: With larger engines and real engine rooms, heat IS an issue.
"NC" Cutting Disks: Having all the pieces of your boat pre-cut sounds wonderful, but here's what you need to think about first (note price change to make disks as of8/1/01).
Simple Fuel Filter Monitoring: This idea lets you see at a glance how well your filters are working.
Sail plans: The choicest are many, I like 'em all, but, here's why I like the traditional cutter for short handed cruising.
Bilge Keels on heavy displacement power boats: I don't like 'em…. (3/28/05)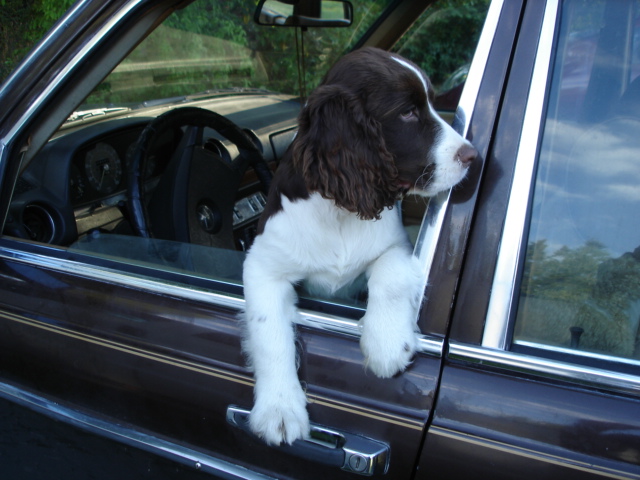 Bucko Buehler, age 5 months 8/05