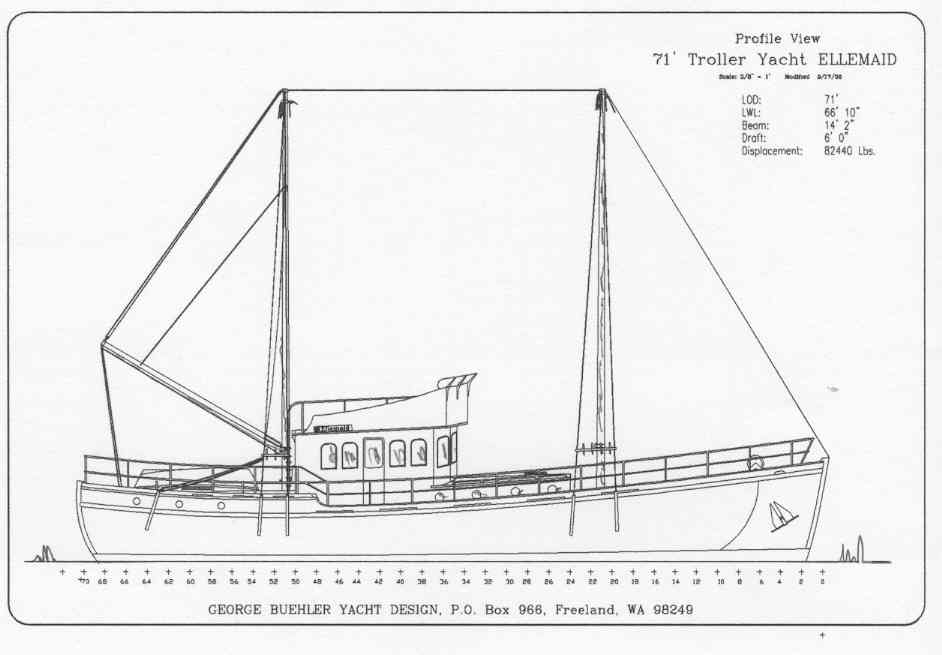 Low and lean with a "pilot schooner" rig for emergency power and roll control.
This ship would be right at home rafted against a NW Halibut Schooner dock!
Here she is under sail, either assisting the diesel on a cruise, or getting home if the engine quits.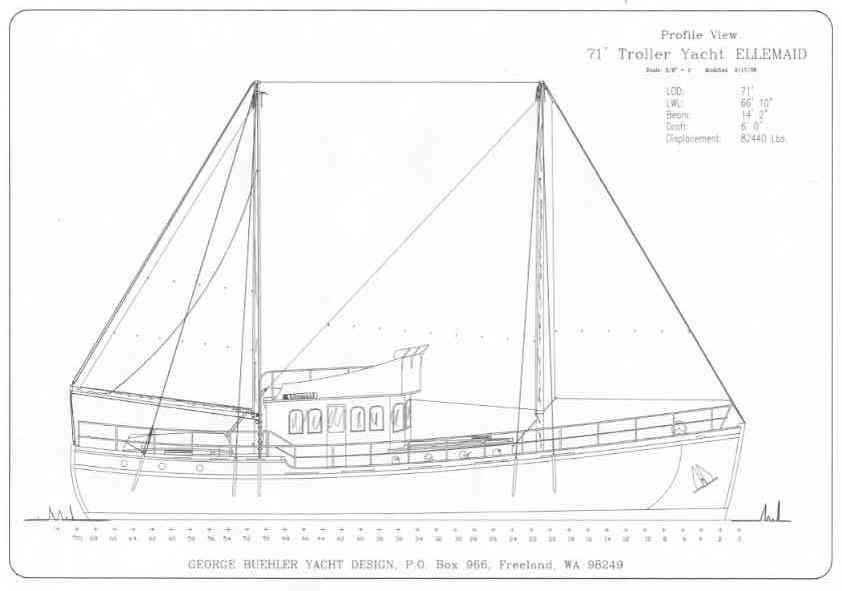 The description of the 81′ version goes into detail about the thoughts behind this design and since the two are essentially the same boat (the 81 has a 10′ cockpit), I won't repeat the spiel here! However, this is the original of the idea. She'd make a heck of a live-aboard! She's available either asa wood or steel version, the difference being the steel version has a foot more beam, adding to the displacement a little, but mainly adding "bulk" as she's loaded. This will help support the extra weight of the steel. The profiles are identical. Take a look at the Random Thoughts section of this site. There's an article about doing wood decks and houses on steel hulls. That could be something to think about with a ship this size? I dunno. I still like wood hulls but understand that steel makes a lot of sense these days….
Here's three interiors. The first two are showing the wood version. The top one has a passageway beside the engine connecting the fwd. and stern cabins, and the second one has a full width engine room.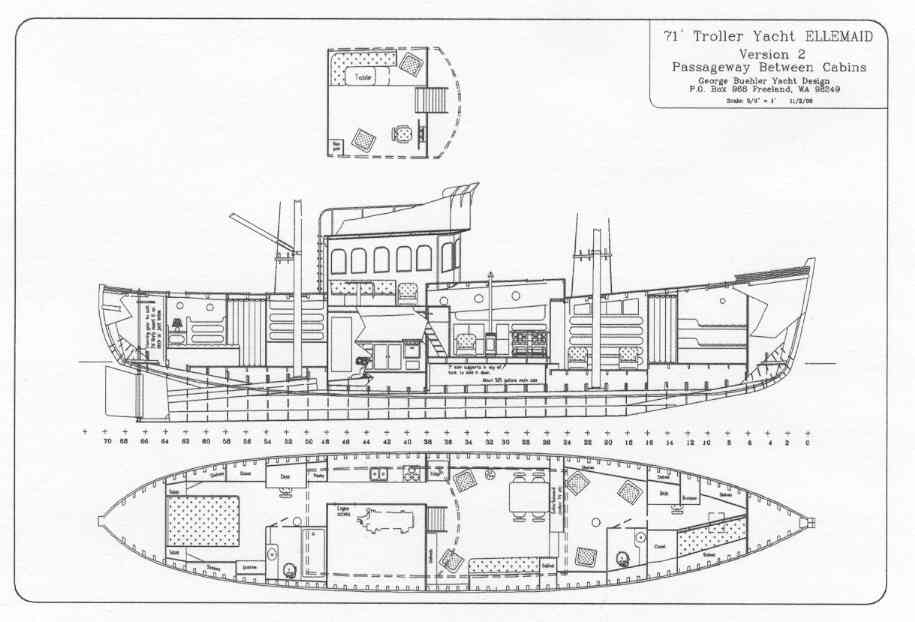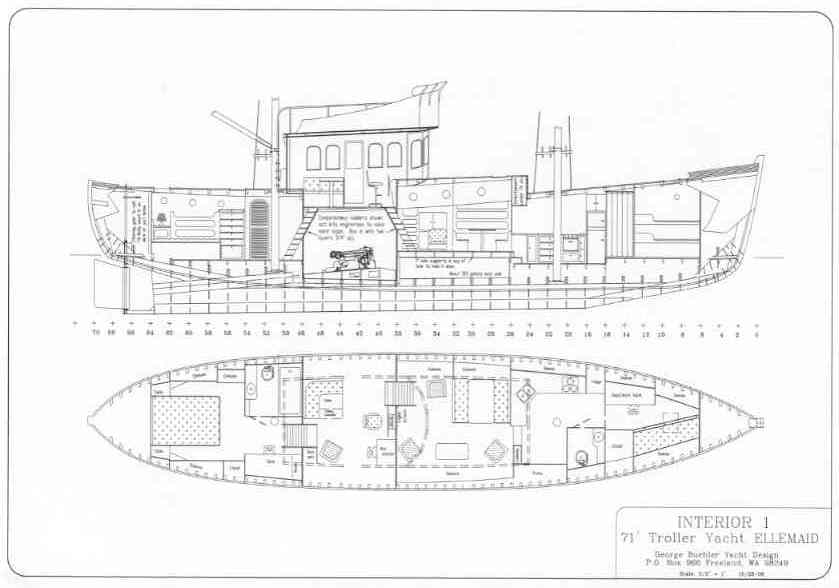 The interior below is in the steel hull being built in the photos following. Any one of the three could be used in either hulls.
Here's the wood construction sheet. This is a big project but no different than the smaller boats. Just more pieces!
And here's the steel construction. Again, the steel hull has 12″ more beam. The detail on the top right of the sheet shows an optional cockpit in the stern. This takes away from the owner's stateroom but there's room to spare!
The steel lines plan.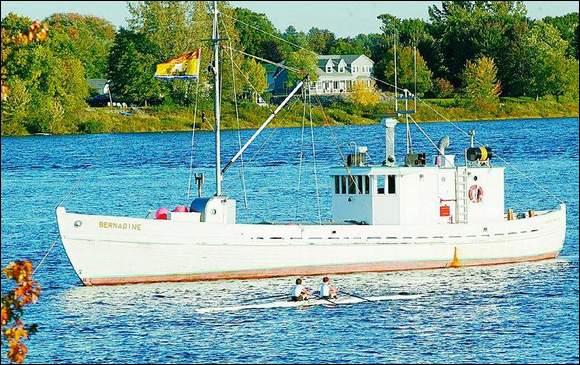 The wonderful New England Herring Carriers were part of the inspiration for this ship.
Particulars
LOD: 70′ 2″ …. LWL: …. 66′ 2″ Beam: 14'1″ …. Displ.: 84,440 lb.
On to Page 1 of Construction Photos